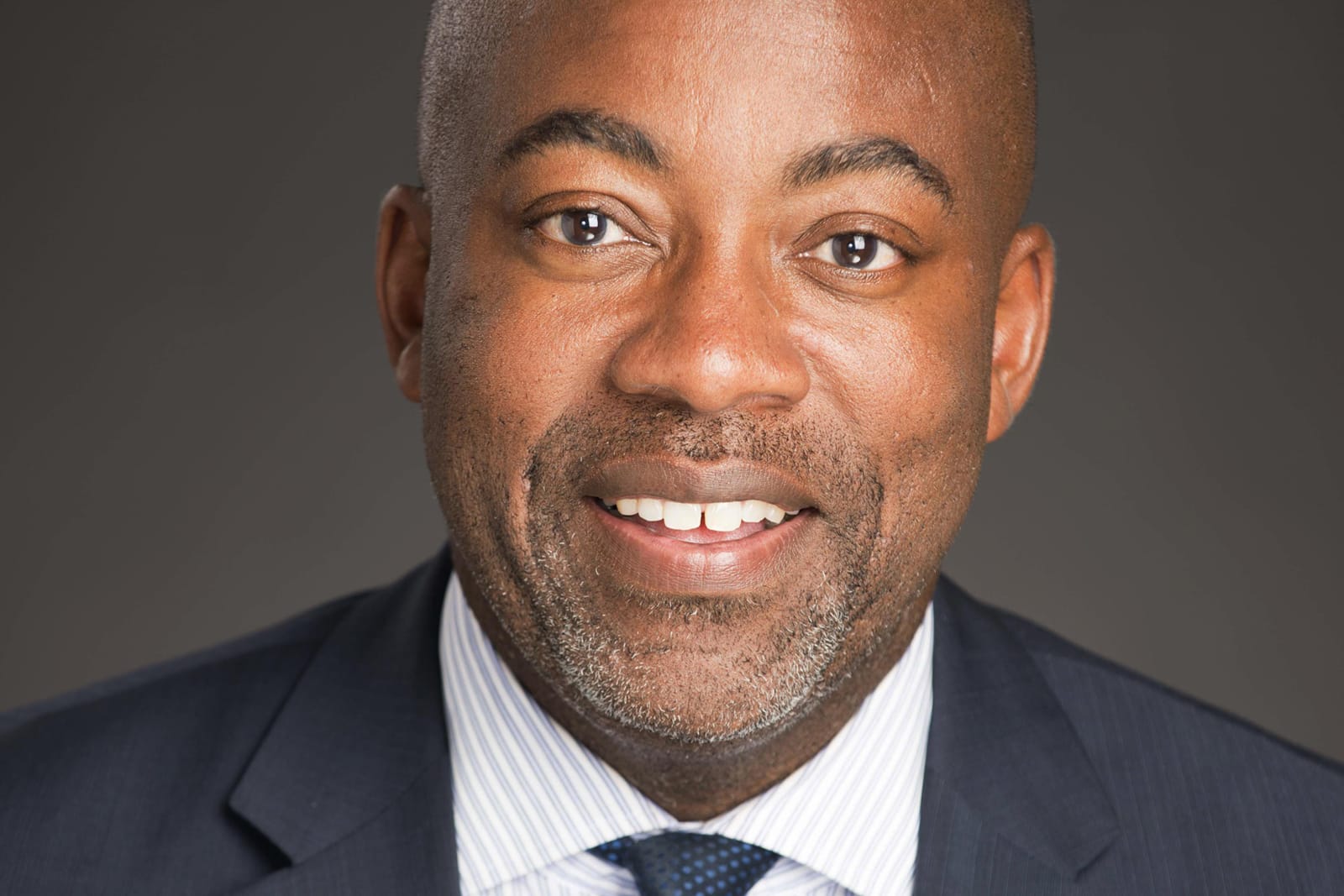 Vice President for Diversity and Community Engagement, The University of Texas at Austin
Leonard N. Moore, Ph.D., is the Vice President for Diversity and Community Engagement and the George Littlefield Professor of American History at The University of Texas at Austin. He served as interim vice president for one year before being selected permanent vice president after a national search in June 2018. He immediately restructured the division around six broad themes: academic creativity and design; community engagement and economic development; global leadership and impact; inclusive innovation and entrepreneurship; community integrated health initiatives; and university culture. With more than 400 full-time team members, DDCE is the national model in both the academic and corporate space. He is a native of Cleveland, Ohio, and a proud HBCU grad (Jackson State University) and he received his Ph.D. from Ohio State University. From 1998-2007, he was a professor at Louisiana State University and he has been at The University of Texas at Austin since.
Despite his administrative duties, Dr. Moore still teaches 1,000 students in his two courses: The Black Power Movement and Race in the Age of Trump. He also has a faculty appointment in the UT Law School. Dr. Moore also directs study abroad programs in Beijing and Cape Town, and both programs have become national models for diversifying global education.
As a scholar, Dr. Moore is the author of three books on black politics: Carl B. Stokes and Rise of Black Political Power (2002), Black Rage in New Orleans: Police Brutality and African American Activism from World War II to Hurricane Katrina (2010), and The Defeat of Black Power: Civil Rights and the National Black Political Convention of 1972 (2018). He is currently working on a biography of Adam Clayton Powell, Jr., the controversial pastor, congressman, and civil rights leader.
Dr. Moore is also active in the Austin community and currently serves as chairman of the board for the Austin Area Urban League. He is married to Thais Bass-Moore and they have three teenage children.