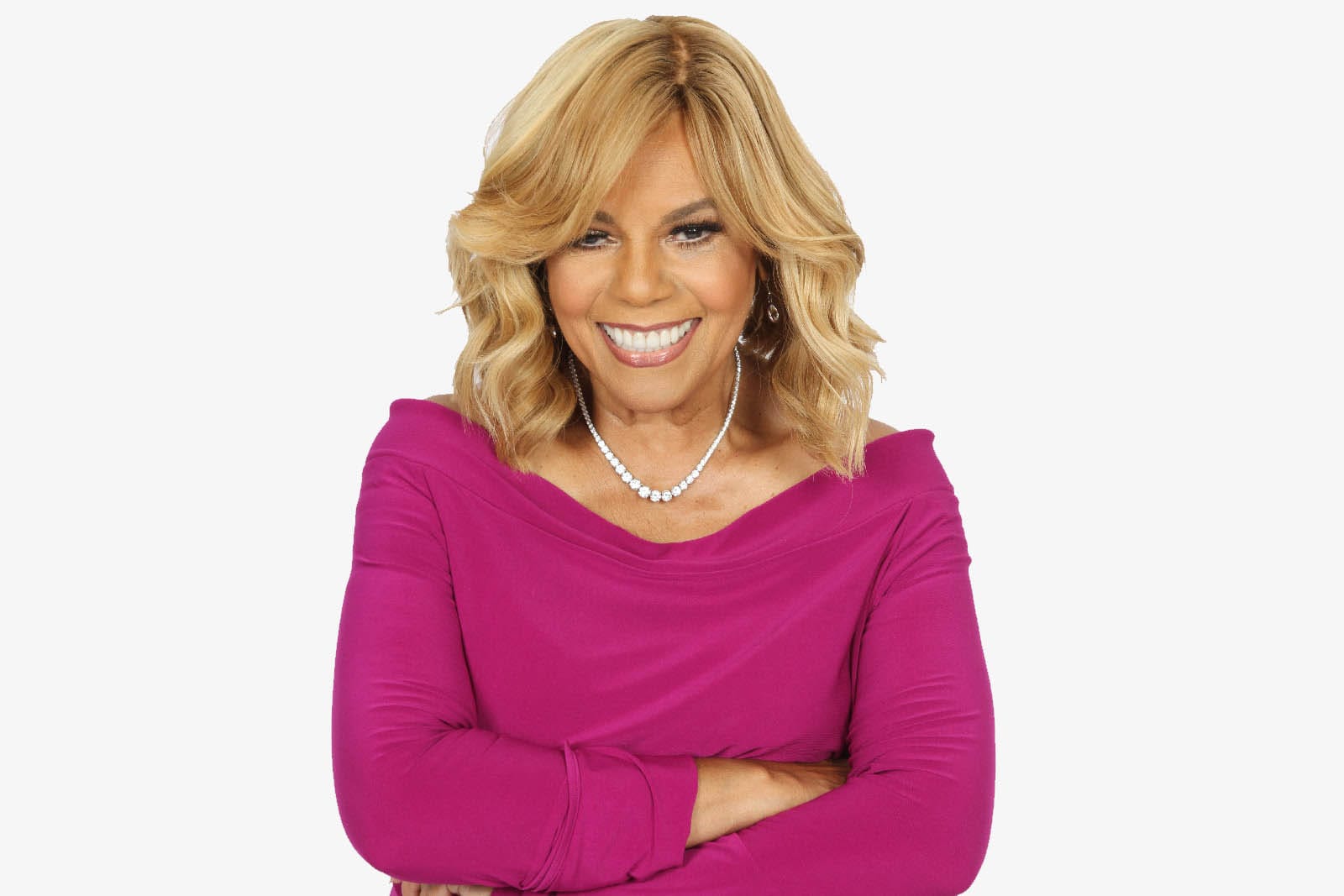 Member of The Miracles
Born Claudette Annette Rogers in New Orleans, Louisiana, she was bright and adventurous. At a very young age she embraced her grandmother's christian values and service to her church when she sang in the choir.
Claudette's family relocated to Detroit, Michigan where she excelled academically with honors and graduated from Commerce High School at the young age of 15. At age 16, she attended Wayne State university through her sophomore year of college before joining the United States Marine Corp Reserves where she was a member of the Rifle Team and accomplished Sharpshooter status.
Claudette had a love for music, and in her free time, she sang with several female groups and performed in local talent shows in the Detroit area. While her brother Emerson "Sonny" Rogers was away serving in the Army, his Matador Group mate was William "Smokey" Robinson. Claudette was a member of their sister group, the Matadorettes. As fate would have it, they met Motown founder, Berry Gordy, in 1957. A friendship and partnership was created and has lasted more than five decades.
Claudette was the first female artist signed to the Tamla/Motown label. She and her group mates, William "Smokey" Robinson, Warren "Pete" Moore, Ronald "Ronnie" White, and Robert "Bobby" Rogers became The Miracles. Their first single "Got A Job" was released on February 19, 1958. In 1960, the record "Shop Around" became Motown's first million seller and prompted Motown's founder to proclaim Claudette with the official title of "First Lady of Motown."
The Miracles' career has spanned more than five decades. The group has sold more than 60 million records, and are still selling today. The National Recording Preservation Board announced that the Miracles hits, "Tracks of my Tears" Ooh Baby Baby, "Shop Around", and "Really Got a Hold on Me" were selected as culturally, historically and aesthetically significant to be preserved for all times by the United States Library of Congress and also inducted into the Grammy Hall of Fame.
In 2009, commemorating their golden anniversary in the entertainment industry, the Hollywood Chamber of Commerce honored the Miracles with a star on the Hollywood Boulevard's Walk of Fame. As Motown founder, Berry Gordy, stood at the podium, he said, "Without The Miracles, there would be no Motown."
In 2012, The Miracles were retroactively inducted into the Rock and Roll Hall of Fame by their lead singer, Smokey Robinson. In 2017, the City Council of Los Angeles awarded a resolution to Ms. Claudette Robinson (officially crowned) "The First Lady Of Motown" for her varied accomplishments in the recording industry and her continuing philanthropic efforts.
In 2017, Claudette presented The Miracles Exhibit from her private collection at the Grammy Museum in Los Angeles, California. Some of her other prestigious awards include the Vocal Group Hall of Fame, Rolling Stone Magazine named The Miracles #32 of "The Immortals," Billboard Magazine: The Miracles among the 100 Greatest Artists of All Time, and Claudette received a key to the city of Detroit.
Claudette has enjoyed the wonders of motherhood as a mother of two, Berry and Tamla, and grandmother of three, Lyric, Thomas, and Alexis.